Passenger Lift Rescue Device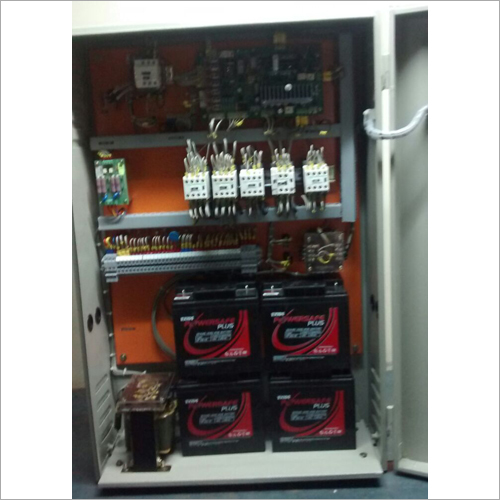 Passenger Lift Rescue Device
Product Description
The presence of Passenger Lift Rescue Device is very crucial. Irrespective to the brand or make of lift, this device is important and compatible with all. It has a smart, automatic operation which switches between normal to control operation as per the electricity supply. We follow quality control in making this passenger rescue device for lifts to ensure that we take improved decisions regarding quality and it's standard. Also, we make sure to focus on satisfaction of customers and so we offer only the best quality range.
A passenger lift rescue device is a crisis framework intended to securely empty passengers from a slowed down or failing lift in circumstances like power disappointments or specialized misfires.
FAQs of Passenger Lift Rescue Device:
How does a passenger lift rescue device work?
A passenger lift rescue device is commonly a compact or coordinated device that interfaces with the lift control board. When enacted, it permits approved faculty to control the lift's development and carry it to an assigned floor for passenger departure physically.
For what reason is a passenger lift rescue device significant?
A passenger lift rescue device is significant for guaranteeing the security of people who might become caught in lifts during crises or startling closures.
What kinds of crises are passenger lift rescue devices utilized for?
Passenger lift rescue devices are utilized in situations, for example, blackouts, mechanical disappointments, captures, alarms, and circumstances requiring fast passenger departure.
Are passenger lift rescue devices expected by guidelines?
Contingent upon the locale and construction laws, the establishment of passenger lift rescue devices might be expected in specific structures to conform to somewhere safe guidelines and guidelines.
Might passenger at any point lift rescue devices be utilized in both manual and programmed modes?
Indeed, a few devices offer both manual control choices for prepared faculty and programmed modes for productive and safe passenger departure.
Technical Details