Industrial Elevator Rescue Device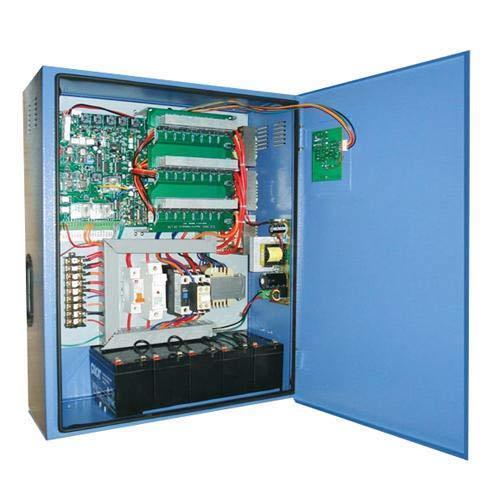 Industrial Elevator Rescue Device
Product Description
Industrial elevator rescue device is a device installed in an industrial elevator that enables elevator to open in nearest floor in an event of power failure. In such case, elevator uses emergency power from UPS and doors open to the nearest floor. This special device is essential for the safety of passengers as it prevents them from trapping into the lift during power cut. Elevator examination is cleared in any facility only when this device is installed. In just a few seconds, the device activates and enables the lift to move to next floor.
FAQs of Industrial Elevator Rescue Device:
How does an Industrial Elevator Rescue Device work?
An industrial elevator rescue device regularly interfaces with the elevator's control framework. In case of a power disappointment or crisis, it permits approved faculty to control the elevator's development and carry it to an assigned floor for traveler clearing physically.
For what reason are Industrial Elevator Rescue Devices significant?
Industrial elevator rescue devices are urgent for guaranteeing the wellbeing of workers, project workers, and guests who might involve elevators in industrial or business conditions.
What kinds of crises are Industrial Elevator Rescue Devices utilized for?
These devices are utilized in different crisis situations, including power disappointments, specialized glitches, alarms, and circumstances requiring speedy traveler departure.
Are Industrial Elevator Rescue Devices expected by guidelines?
Contingent upon territorial codes and wellbeing guidelines, the establishment of industrial elevator rescue devices might be required in specific industrial and business structures.
Could Industrial Elevator at any point Rescue Devices be retrofitted into existing elevators?
Numerous industrial elevator rescue devices can be retrofitted into existing elevator frameworks, gave they are viable the elevator's control framework.