Automatic Rescue Device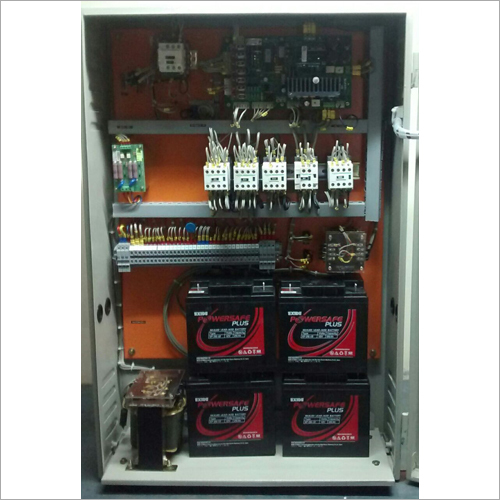 Automatic Rescue Device
Product Description
We are manufacturing Automatic Rescue Device(ARD) that has an avant-garde controller, in-built into it. This device operates the motor in upward direction and at less speed, which is beneficial in taking the lift or elevator to the immediate next floor and then openthe automatic door for the passengers to make an exit. It has become mandatory to install this device in every elevator or lift. All lift manufacturers and installers have to follow the Government PWD rule to pass the examination test. The distance to travel is nearest floor and duration of operation is one trip.In the production of this device, our main objective is to increase the production rate without compromising its quality. Hence, we offer the best quality automatic rescue devices to clients.
FAQs of Automatic Rescue Device:
How does an Automatic Rescue Device (ARD) work?
An ARD is associated with the lift's control framework. In case of a blackout, the ARD enacts, utilizes reinforcement power, and guides the lift to a predefined floor level. It then adjusts the lift vehicle's entryways with the structure's floor, permitting travelers to exit securely.
For what reason are Automatic Rescue Devices significant?
ARDs are basic for traveler wellbeing during blackouts and crisis circumstances, forestalling ensnarements and guaranteeing effective departures.
What kinds of crises are Automatic Rescue Devices utilized for?
Automatic Rescue Devices are utilized during power disappointments, specialized glitches, alarms, and situations requiring quick and safe traveler clearing.
Are Automatic Rescue Devices expected by guidelines?
Many construction laws and security guidelines command the establishment of ARDs to agree with security norms and guarantee traveler prosperity.
Could Automatic Rescue Devices at any point be retrofitted into existing lifts?
Indeed, numerous ARDs can be retrofitted into existing lift frameworks, furnished they are viable with the lift's control framework.