ARD Lift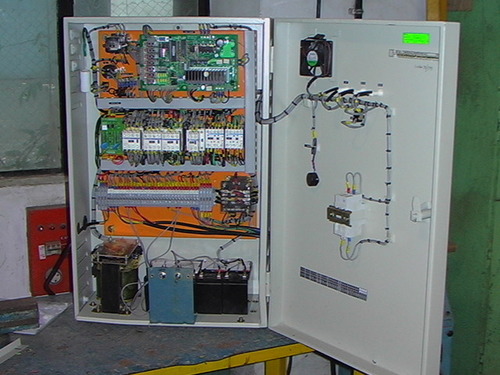 ARD Lift
Price And Quantity
Product Specifications
1360 Kilograms (kg)

415 volts, 3 ph
0.63 onwards m/s

30 Meter (m)
Product Description
ARD is an elevator rescue device that is installed to prevent passengers from being trapped in the lift car in an event of a power cut or failure. This Automatic Rescue Device (ARD) gets active in an event of a power failure and through the battery backup moves and stops the lift at the nearest floor, followed by opening up of lift door. The ARD board is powered by batteries, which is why it can be relied upon as there will be no fluctuations caused by main power. ARD lift is an essential device for a passenger lift in any facility, whether residential building, hospital, hotel, or mall. The passengers do not have to panic in such circumstances, as the lift will open on the nearest floor.
An ARD lift, or Programmed Salvage Gadget lift, is a lift outfitted with a crisis framework that empowers it to securely carry travelers to the closest floor and open the entryways in the event of a power disappointment or other crisis circumstances.
FAQs of ARD Lift:
How does an ARD Lift work?
An ARD Lift is associated with the lift's control framework. During a blackout, the ARD initiates and uses reinforcement ability to move the lift to the nearest floor, adjusting it to the floor level. It then opens the entryways, permitting travelers to securely exit.
For what reason are ARD Lifts significant?
ARD Lifts are essential for guaranteeing traveler security by forestalling capture during power disappointments and empowering a fast and safe clearing.
Are ARD Lifts expected by guidelines?
Many building regulations and security guidelines command the establishment of ARD Lifts to conform to somewhere safe and secure standards and guarantee traveler prosperity.
Could ARD Lifts at any point be introduced in existing lifts?
Indeed, ARD Lifts can frequently be retrofitted into existing lift frameworks, gave the lift's control framework can oblige the gadget.
Do ARD Lifts work with a wide range of lifts?
ARD Lifts are for the most part viable with different kinds of lifts, however similarity might rely upon the lift's plan and control frameworks.